This strategic partnership responds to the growing demand for debt financing among Finnish SMEs.
Vauraus aims to improve funding opportunities and social development for Finnish SMEs.
Vauraus has been validated by Exaloan's credit scoring algorithms and demonstrated strong credit quality.
The loan portfolios are investable through Chartered Investment's securitization platform, Opus.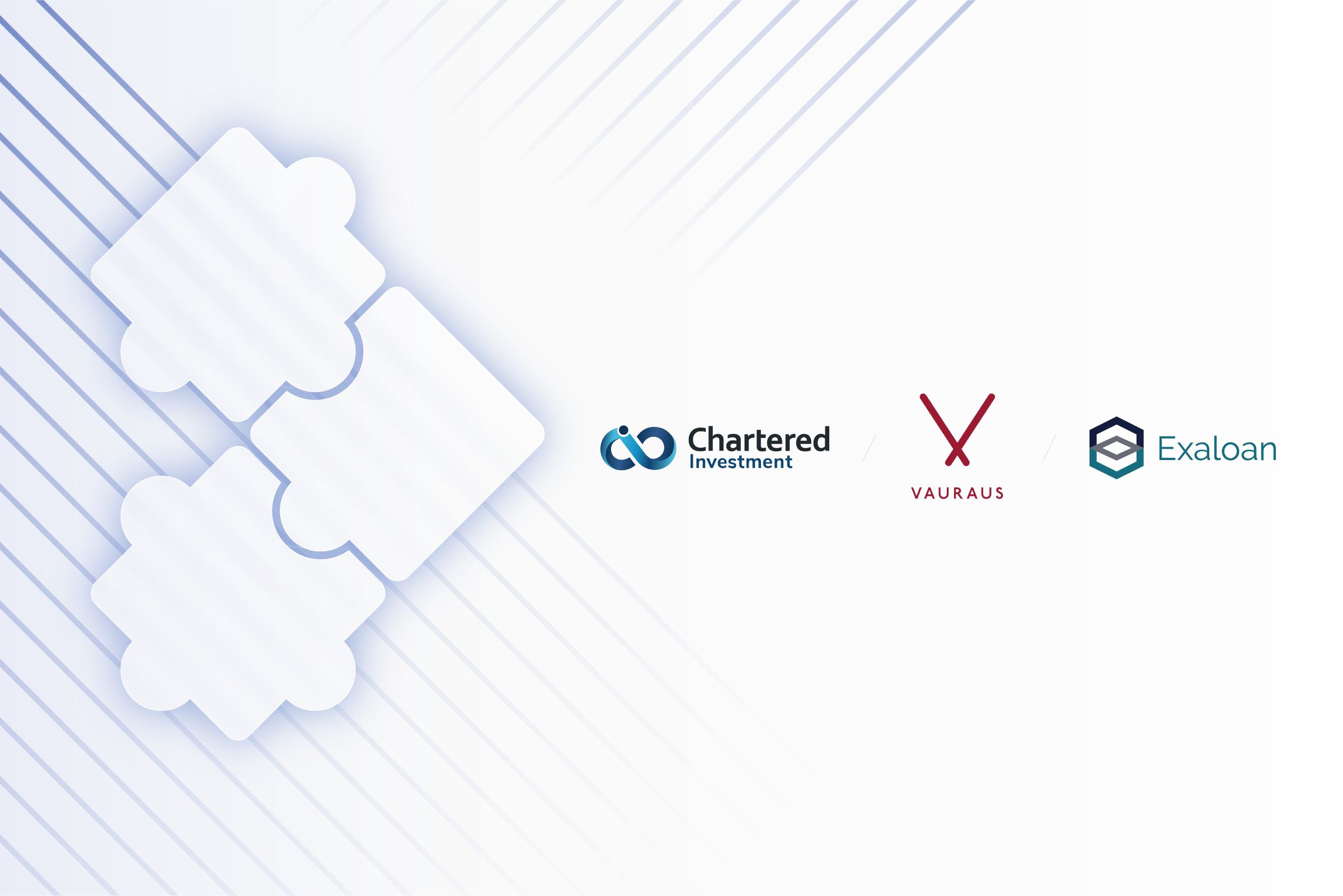 Vauraus Suomi Oyj, the Finnish market leader in Marketplace Lending, has established a cooperation with Exaloan and Chartered Investment to increase funding possibilities for Finnish SMEs. This strategic partnership works in response to the continuously growing demand for debt financing among Finnish SMEs.
The CEO of Vauraus Elisa Saarinen sees many opportunities with the strategic cooperation: "We are excited about this partnership and very happy to be able to provide more opportunities for the Finnish SME segment. The fact that leading global operators like Chartered Investment and Exaloan want to launch a partnership with Vauraus speaks high volumes of our status and the quality we can offer", Saarinen explains. "One of the values of Vauraus is to be a forth runner and this is what we are demonstrating and accomplishing here. Vauraus wants to enhance funding opportunities for the segment that creates most new jobs in Finland and through this be promoting positive social development", Saarinen continues.
For Exaloan the reasons to partner up with Vauraus are clear: "Vauraus as the leading player in Finland was always a key operator to work with and to make their funding opportunities available to the investors on our marketplace. In the comprehensive due diligence performed during the onboarding process, Vauraus has demonstrated strong quality in credit assessment which has been validated through our independent credit scoring algorithms", CEO Luca Frignani explains their decision to start the partnership with Vauraus. "On our Loansweeper platform, investors have a comprehensive suite of AI-powered tools at their fingertips. It allows them to select the best, comprehensively assessed, loan originators to work with, build dedicated loan portfolios with independent credit scoring and monitor loan performance in essentially real-time. We are excited to work with Vauraus as a high-class operator in our latest transaction.", Frignani summarises.
The loan portfolios become investable through Chartered Investment's securitization platform, Opus. "Marketplace Lending has captured the interest of investors, and we're proud to be a driving force in making it more accessible. We've systematically expanded our services to provide our clients with the tools they need to streamline bond issuance. This not only broadens the pool of potential investors who can take advantage of such platforms, but also increases their overall appeal," states Daniel Maier, CEO of Chartered Investment. "By developing the necessary infrastructure, we're actively contributing to a more robust financial landscape for Finnish SMEs, creating additional opportunities for their financing needs."
Vauraus Suomi Oyj, established in 2011, is a Finnish corporation operating a financing platform for small and medium-sized enterprises in Finland. The primary goal of Vauraus is to enable financing and growth for the SME segment. In addition, the company provides investors with a clear investment opportunity that offers stable returns and is independent from the stock market.
Since 2013, Vauraus has facilitated over 280 million EUR debt financing for Finnish SMEs. The platform is regulated by the Finnish Financial Supervisory Authority and has a Payment Institution license as a Crowdfunding Intermediary.
About Chartered Investment
Chartered Investment is a leading financial technology company, specializing in financial engineering. The company acts as a powerhouse for the financial industry, creating and delivering products such as securitizations, indices, and tokenized offerings.
Chartered Investment provides cutting-edge technology platforms, including the Opus securitization platform, LIXX indices platform, and eSEC tokenization platform. By utilizing these technologies, Chartered Investment delivers practical solutions to banks, insurers, financial service providers, asset managers, and other professional financial market participants as an independent CMaaS (Capital Markets as a Service) provider.
Headquartered in Düsseldorf, Germany, Chartered Investment was founded in 2013 and now operates internationally, serving over 100 B2B clients and implementing solutions valued at more than €5 billion.
Exaloan is a FinTech specializing in digital lending and credit analytics. Its mission is to close the global funding gap for individuals, entrepreneurs and SMEs by connecting institutional capital with loan originators across the globe. By operating a global B2B marketplace, the company opens up digital lending as a new asset class.
At the core of its business, Exaloan uses big data and Machine Learning for independent real-time credit scoring as well as dedicated loan portfolio construction and reporting for institutional investors, banks, and loan originators. With a radical focus on the latest technology and process automation, Exaloan provides a fully digital investment infrastructure with a unique risk assessment of each single loan through its Loansweeper™ platform.